Themes Fontys Hub
On Fontys Hub, you can read the stories of people who, in their daily work, are involved with the themes as identified in the multi-year vision Fontys for Society. But what are they and what do they mean?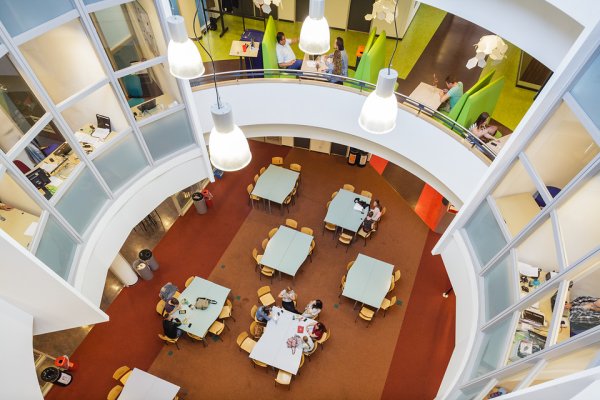 Fontys' ambition to be optimally 'talent-focused', 'research-based', 'agile', 'sustainable', 'inclusive' and 'vital' by 2025. This platform gives these themes a face. By providing information, beautiful interviews and more in-depth information.
This is done on the theme pages of the same name (see the menu at the top of this page). See what you can find and be inspired by the stories of others. The most important information on Fontys Hub has been translated for our international colleagues by means of this English page. We hope to translate more in the future.
Talent-focused Fontys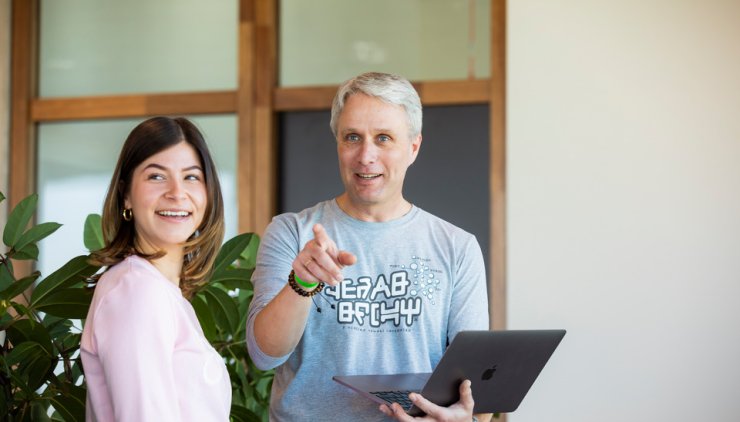 The Fontys motto is: everyone with the right preparatory education and the desire to develop their talent is welcome. And when the student finishes his studies, he will enter the labour market well-equipped.
But how does Fontys achieve this? To this end, the organization focuses on the (further) development of, among other things:
-Increasing the number of programmes; not only full-time bachelors, but also masters, associate degrees and even a higher education variant of the PhD.
-Improving accessibility. Everyone should be able to feel at home at Fontys, but also: differences in background and prior knowledge will be taken into account. Flexibilisation of education and digitalisation will help.
-Acceleration of authentic learning, in hybrid apprenticeships and workplaces, together with the professional field.
-Attention to student success: if students feel good about their programme, they are more likely to complete their studies successfully.
At the moment, the theme pages are still in Dutch. If you still want to take a look:
Reseach-based Fontys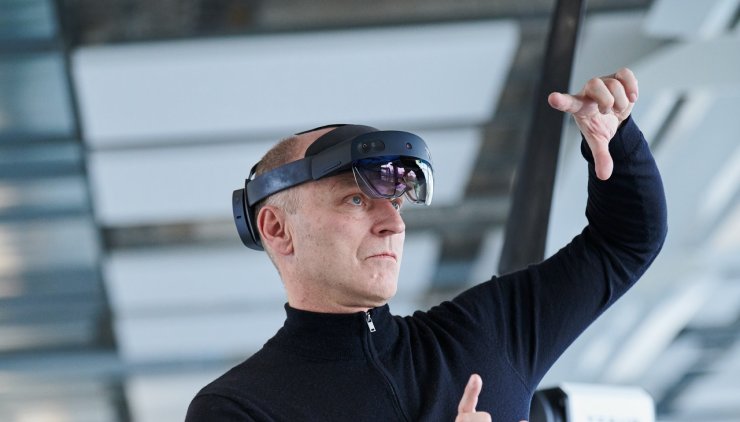 Fontys as an "education factory"? That has long been a thing of the past. Fontys is known as a research-oriented organization. That means: education and research are activities of equal value, and are closely connected within each institute and study programme.

Fontys wants to use its knowledge and skills to contribute to solutions for social issues, such as the energy transition, aging population and digitisation. Together with companies and institutions. In lectorates, hybrid learning and research environments and centres of expertise (coe's) or smaller-scale knowledge centers, education, research and the work field come together to do research on these issues.
But how can Fontys become as 'research-oriented' as possible? In addition to partnerships and new forms of education, this also requires an investigative attitude from students and staff alike. Good examples of interesting research and of staff who are committed to it can be found on Fontys Hub.

At the moment, the theme pages are still in Dutch. If you still want to take a look:
Agile Fontys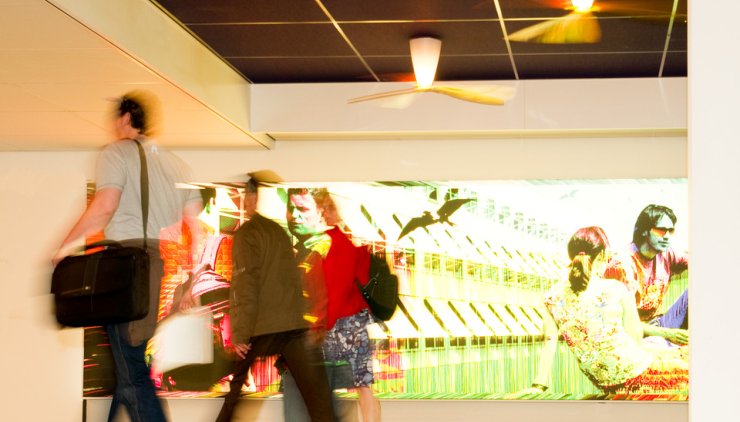 Anyone visiting Fontys in 2025 will find themselves in a dynamic community. A community of flexible professionals - teachers, managers, support staff - who find each other easily.
The university is saying goodbye to decentralised management. However, the educational institutes will retain their autonomy over, among other things, their educational vision and student guidance. But there will be joint support processes.
For this purpose, several programmes and projects have been set up, such as the project Digital Learning Environment (DLO) and Planning for Education, Deployment and Means (POIM). The Portfolio Management Office (PMO) supports and advises the Executive Board in professionalising the approach to programmes and projects.
Here too, further professionalisation is closely linked to the personal development of the Fontys teaching and support staff. Leadership and personal leadership are central to this. The Fontys wants to support and facilitate this development optimally and offers numerous opportunities for it.

At the moment, the theme pages are still in Dutch. If you still want to take a look:
Sustainable, vital an inclusive Fontys
The Fontys for Society strategy embraces three other important basic values. In addition to the three theme pages about Fontys core values, Fontys Hub therefore has three extra theme pages: sustainable, vital and inclusive.
The theme of sustainability runs across two tracks: Fontys wants to embed sustainable business operations, but also sustainability in its courses, and where possible, find cooperation
Vitality is about employee vitality. How do they enjoy going to work? How do they stay motivated and healthy? What can Fontys do to help them and what can they do themselves?
The theme 'inclusive' has everything to do with the previously mentioned theme 'accessible Fontys', but it has its own page on Fontys Hub. It is about more than accessibility. It is about Fontys wanting to be an inclusive university of applied sciences, for students and employees, where everyone is welcome and where people care for each other. On this theme page, you will find inspiring stories and numerous examples of good initiatives which raise awareness and which students and staff members can join.
Would you like to share a story or information on one of these theme pages? If so, please contact the editors at hub@fontys.nl.